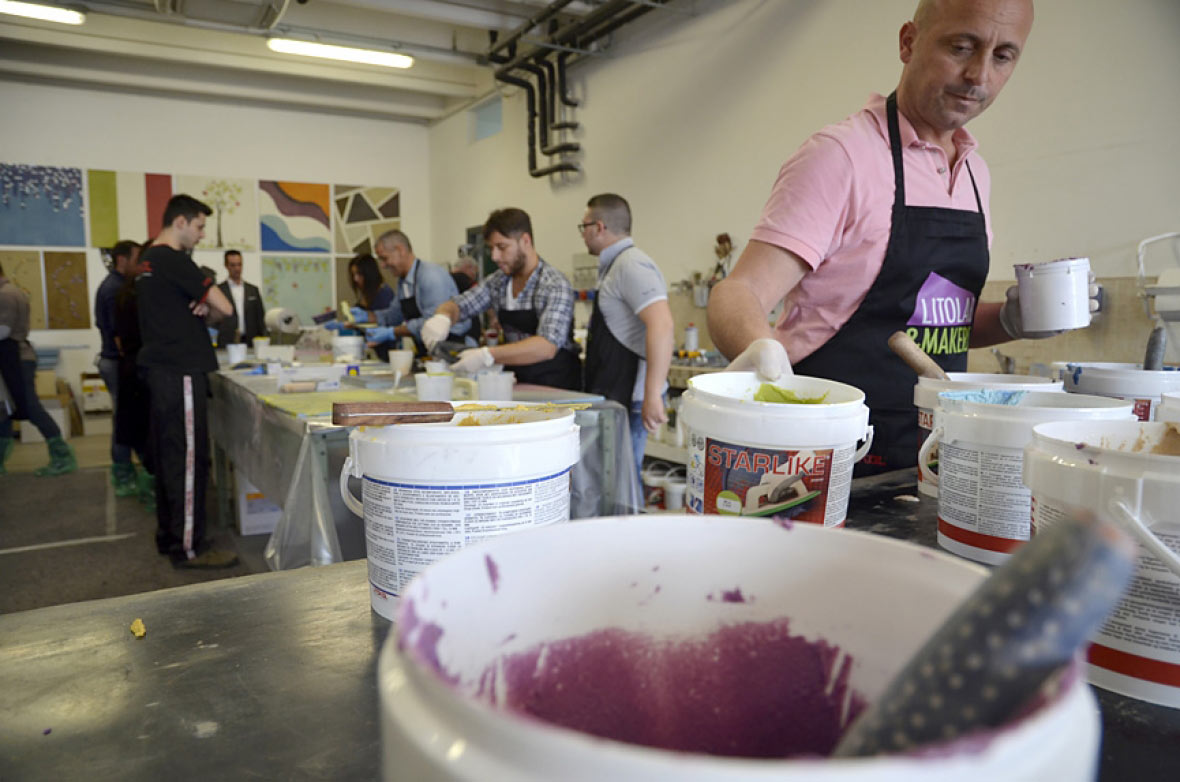 Une attention particulière est accordée à l'assistance technique offerte aux clients et aux utilisateurs finaux. Tous les ans, entre réunions de formation et séminaires à thèmes, environ 200 rendez-vous sont organisés, regroupant près de 4 500 participants.
With its constant expansion, Litokol has reached an important milestone in the company development: the creation of a new building with a showroom, meeting/conference rooms and training centre opposite the Head Quarters in Rubiera. The building stretches across an area of over 1000 square metres and features a showroom on the ground floor next to a training room used to present the products "at work", a meeting room and a conference room on the first floor, a suite for our partners and customers on the second floor; this room opens up onto a large balcony for dinner parties.
With this new building, Litokol wishes to invest on the professional training of its staff, customers and of the entire sales force, with a schedule of conferences and meetings on technical and sales topics, in order to fully support its brand and product range in all relevant markets.