Certified UNI EN ISO 9001:2015
This is to certify that the management system of
LITOKOL S.p.A.
Via Giovanni Falcone, 13/1
42048 Rubiera (RE) - Italy
has been found to conform to the Quality Management System standard: UNI EN ISO 9001:2015 (ISO 9001:2015).
This certificate is valid for the following scope: Design, manufacture, service and sale of adhesives, sealants, adhesive paste and additives for the building sector; trade of tiling accessories(EA Sector: 12)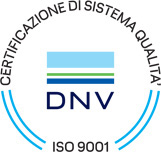 ---
EPD - Environmental Products Declaration
Eine EPD (Environmental Products Declaration) ist eine zertifizierte Umweltproduktdeklaration, die umweltbezogene Daten in Bezug auf den Lebenszyklus des Produkts in Übereinstimmung mit der internationalen Norm ISO 14025 bereitstellt.
Das "International EPD System" ist ein Programm, das es ermöglicht, eine EPD für jegliche Art von Ware und Dienstleistung zu entwickeln und zu registrieren. Es handelt sich um ein internationales System, das von einer Drittstelle verifiziert wird.
Zur Erstellung einer EPD muss eine Studie zur LCA (Life Cycle Assesment), d. h. Lebenszyklusanalyse erstellt werden, wobei die Regeln für gemeinsame Produktkategorien (PCR) zu berücksichtigen sind.

Die Ergebnisse der Studie sowie andere Informationen, die laut PCRs erforderlich sind, werden dann im EPD-Format wiedergegeben. Die so erstellte EPD wird anschließend von einer unabhängigen akkreditierten Stelle verifiziert. Litokol hat sich für UL Underwriters Laboratories Inc. entschieden, eine unabhängige Sicherheitszertifizierungsorganisation, die Standards und Tests für Produkte, Materialien, Komponenten und Werkzeuge mit Schwerpunkt auf Sicherheit entwickelt. Unsere EPDs wurden im UL-Portal eingefügt und sind für ein großes Netzwerk von Unternehmen zugänglich.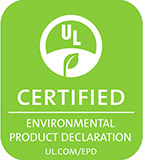 ---
GBC - Green Building Council
Dieser Weg hat unsere Produkte zum Erwerb der LEED-Punkte (Leadership in Energy and Environmental Design) geführt, dem US-amerikanischen System zur Klassifizierung von Energieeffizienz und des ökologischen Fußabdrucks von Gebäuden, das vom GBC (Green Building Council) entwickelt wurde, dem Litokol beigetreten ist. Das GBC stellt eine Reihe von Messstandards zur Bewertung umweltverträglicher Gebäude bereit.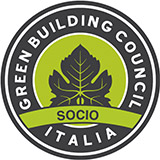 ---
Indoor pollution and Volatile Organic Compounds (VOC)
One of the main causes of indoor pollution is the emission of Volatile Organic Compounds (VOC).
These are chemical compounds of various types which are volatile, i.e. they evaporate easily into the air at room temperature. They are found in many everyday products, in building materials and furnishings (e.g. furniture, carpet, coverings, insulation), which may be the cause of continuous, long-lasting emissions over time.
Everybody at some stage or other has experienced the strong odours emitted after installing a new piece of furniture or painting the walls. The odours are caused by the volatility of certain substances contained in the wood of furniture or paints. In fact, high VOC concentrations are predominantly found during the period immediately after laying certain materials or the installation of furniture. VOC emissions are at their highest at the beginning of the product's lifecycle and so, one of the most critical moments is when the operator prepares and uses it, especially in closed or poorly ventilated areas. After which, the emission rate tends to drop significantly and relatively quickly (within one week for paints and adhesives, and six months for other chemical compounds). The challenge presented by the Zherorisk® research initiative was to drastically reduce the emission of volatile organic compounds (VOC), the main cause of indoor pollution, without altering the chemical and physical properties of the products.
GEV Emicode EC1 PLUS
Litokol products come with EMICODE EC1 PLUS certification and labelling, for "products with a very low volatile organic compound emission rate" in compliance with the guidelines issued by GEV (association for the control of building material emissions), with much lower values than the limit values.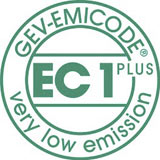 Émission dans l'air intérieur
"Émission dans l'air intérieur" is the mandatory labelling of building products or wall and floor covering products used in buildings, in accordance with the French regulation on the characteristics of volatile pollution emissions (VOC) for the product. The product emission level is indicated by a class ranging from A+ (very low emissions) to C (high emissions), according to the same principle used for electrical appliances.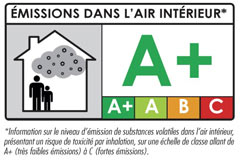 ---
Certified in according IMO Res. MSC.307(88)-(2010 FTP Code)
Certificate N° MED311618CS/001 released by RINA Services S.p.A.
The certificate of compliance for marine equipment has been granted for a kit consisting of EpoxyÉlite EVO FR grout, as well as Litoelastic EVO FR adhesive, according to Directive 2014/90/EU (2010 FTP Code). The certification relates to the determination of surface flammability of surface materials and primary deck coverings, in addition to the calorific potential. The kit satisfies the requirements of Part 5 of the FTP Code 2010 of the IMO (finishing materials for bulkhead and ceiling linings).