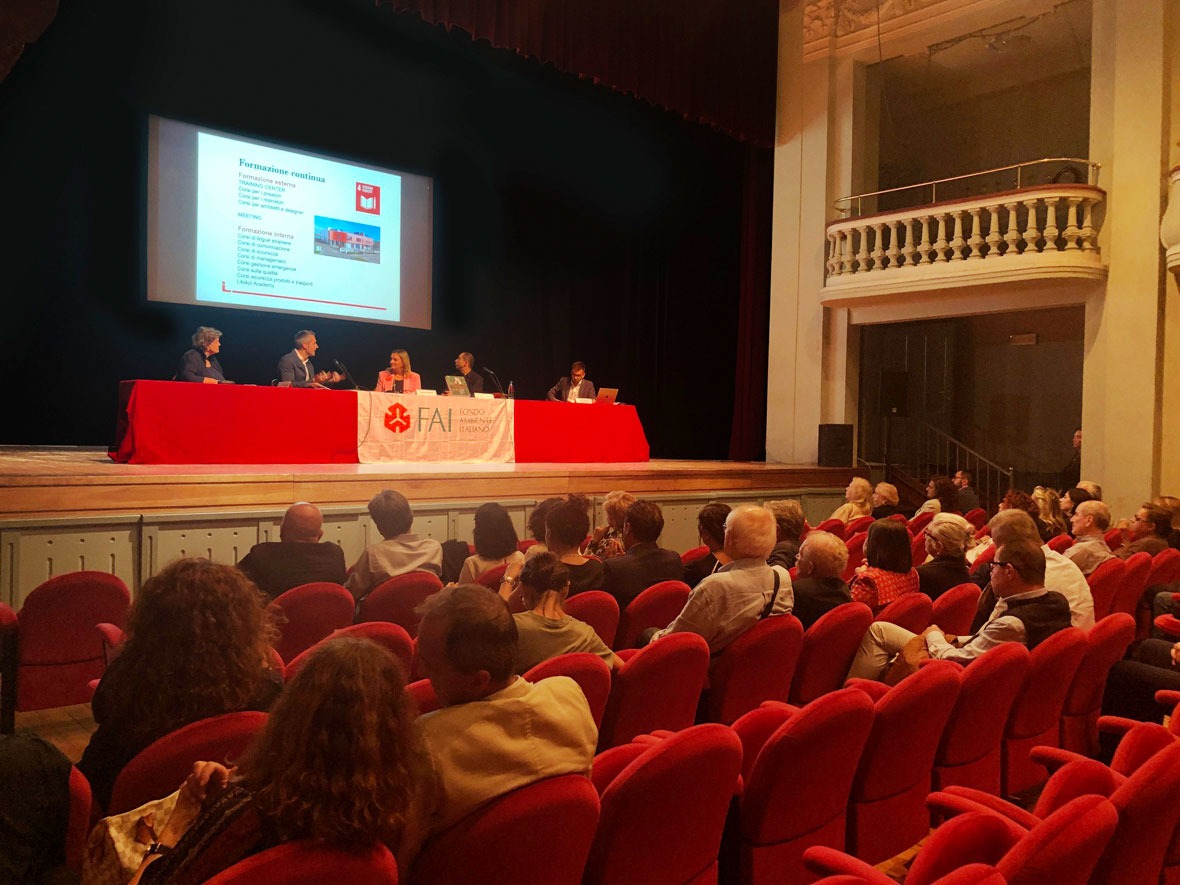 As part of the Giornate FAI d'Autunno (Autumn FAI Days), Litokol sponsored a Special Autumn Event in support of FAI (Fondo Ambiente Italiano – Italian Environmental Fund) on Friday 13 October in Rubiera (RE), promoted by the Reggio Emilia Delegation in collaboration with the Reggio Emilia Order of Architects P.P.C., with a conference at the Herberia Theatre titled "Ancient Herberia and Modern Rubiera - Tales of a Territory par Excellence".
Following talks by Rubiera historians and architects, Luca Romani, Litokol's Head of Research & Development, spoke about what sustainability means for Litokol and how installation materials contribute to living comfort.
The Reggio Emilia FAI, public institutions and local companies came together on this valuable occasion to celebrate the beauty of the town home to the extraordinary Corte Ospitale.