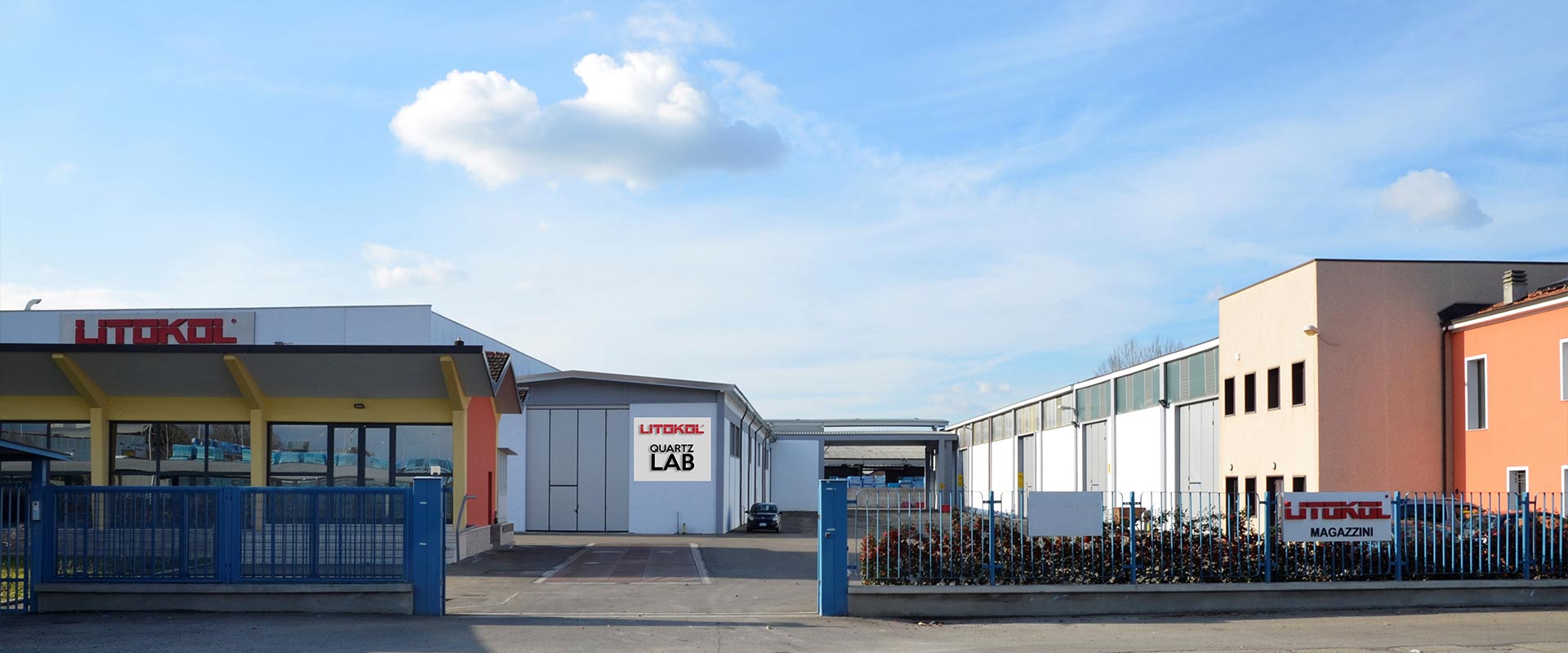 To support the process of innovation generated by the Zherorisk® project, Litokol has implemented several strategic choices concerning all parties involved in the production cycle and chain.
This process of development, thanks to a strategic "make or buy" evaluation, has led Litokol to make an important investment in technology and know-how with a view toward vertical integration upstream of its production chain.
With the expansion of the facility at the company's headquarters in Rubiera, an ultra-modern quartz colouring system has been installed based on an exclusive procedure which is a breakthrough in the panorama of this type of raw material.
The latest generation system, unique to its kind, allows the colouring of quartz micro spheres with fine granulometry (unlike the more commonly used quartz with larger granulometry) through an exclusive cold sintering process.
This innovative process, starting from the latest generation of epoxy grouts in the Starlike® EVO family, already a point of reference in the market, allows Litokol to set a new, absolute quality standard, emerging in our sector as the first – and currently the only – producer in the world to have eliminated the chemical risk component from our main products.
An objective reached, and perfectly consistent with our mission: to develop innovative products using new technologies, not to differentiate ourselves, but to be different.