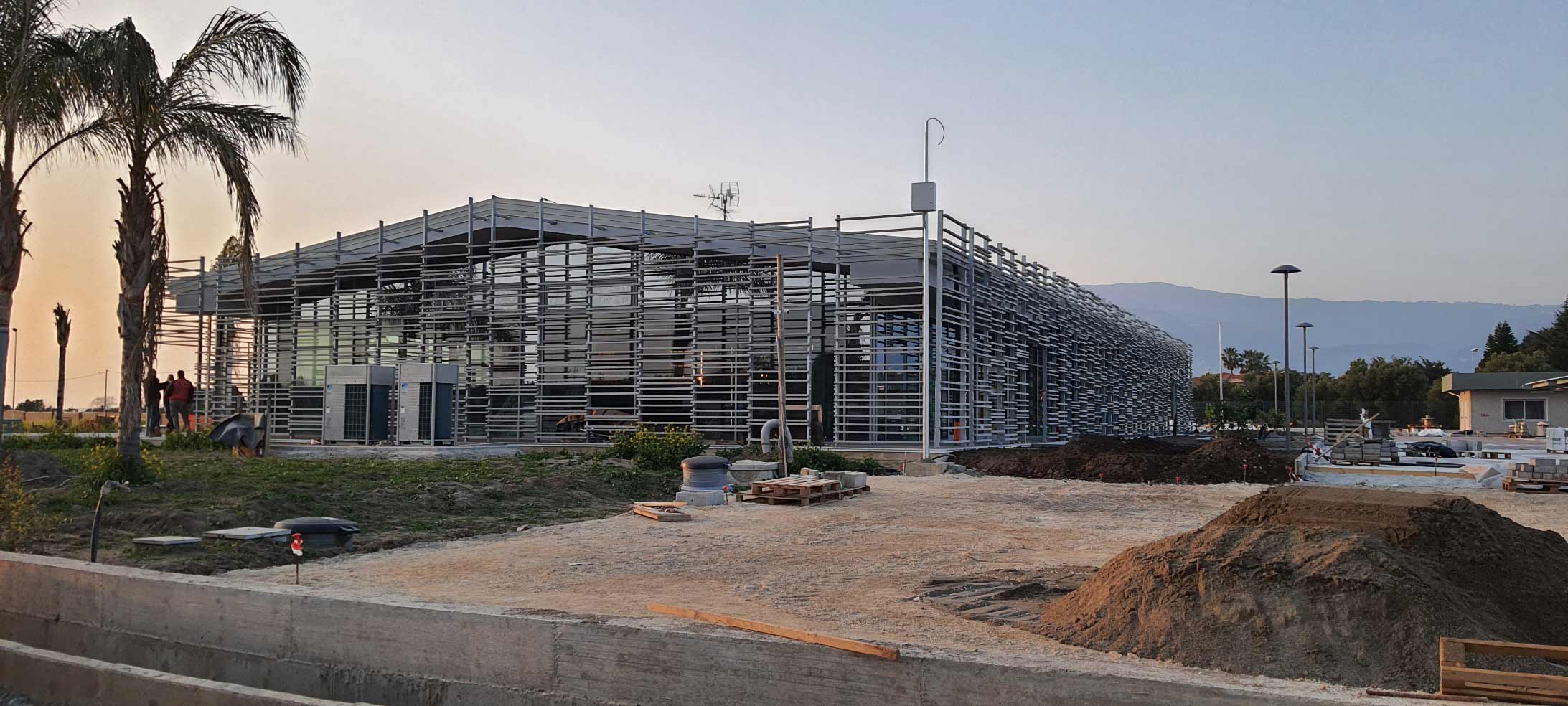 In the municipality of Lamezia Terme (CZ), Teca Gas has built a one-of-a-kind road-side fuel distribution facility for motor vehicles on a surface occupying over 3 hectares. The facility has a catering/sales area and parking lots for stops and overnight parking for long-distance vehicles.

Type of work
Litokol products were used for the waterproofing, installation and grouting of indoor and outdoor floors.
The fuel distribution facility has a complete range of fuels on offer: ecological and/or low environmental impact fuels, along with conventional petrol, diesel and additive for diesel engines, LPG and natural gas (methane) both in the liquid (LNG) and compressed gas (CNG) state, plus electric charging points.
Part of the structure was earmarked for catering and sales, housed in a reinforced concrete building, consisting of a basement and ground floor. There is the area reserved for the kitchen on the ground floor with a pizza restaurant, featuring a wood oven and an open grill service, next to it which is open to the public. On the basement level, there is a shower/changing room service and a self-service laundry for use by road hauliers. There are also fresh fruit counters, a buffet service and café. The outdoor part, around the catering-sales area, provides users with access to parking and green areas equipped with benches, tables, pedestrian paths, games for children, areas reserved for dogs, plus other recreational equipment.

Materials Used
In the entire catering area, the high-performance cementitious adhesive, Litoflex Pro K80, was used for the installation of the interior floors with 20x120 and 30x60 porcelain stoneware tiles. The cementitious adhesive, Litokol X12, was used for the tile installation on the stairs and in the kitchen. The cementitious adhesive, Powerflex K50, with prolonged open time, was also used for the installation of 60x60 outdoor paving and 60x120 interior floors, a solution which is particularly suited to large slabs. The floors and coverings were grouted with the new cementitious grout, StyleGrout 0-8, while Starlike® EVO in Grigio Seta was chosen for the interior of the professional kitchen, which is suitable for direct contact with food. Litolevel levelling spacers were used during the installation of the tiles.  The wet areas, such as the showers, have been waterproofed with Aquamaster, the ready-to-use liquid membrane, suitable for indoor and outdoor areas.
The walkways and pavements of the outdoor areas have been waterproofed with the two-component cementitious mortar, Coverflex, and reinforced with alkali-resistant 4x5 mm Litomesh. Lastly, the interior and exterior floors have been sealed with Ottoseal silicone sealants in a neutral or grey colour.