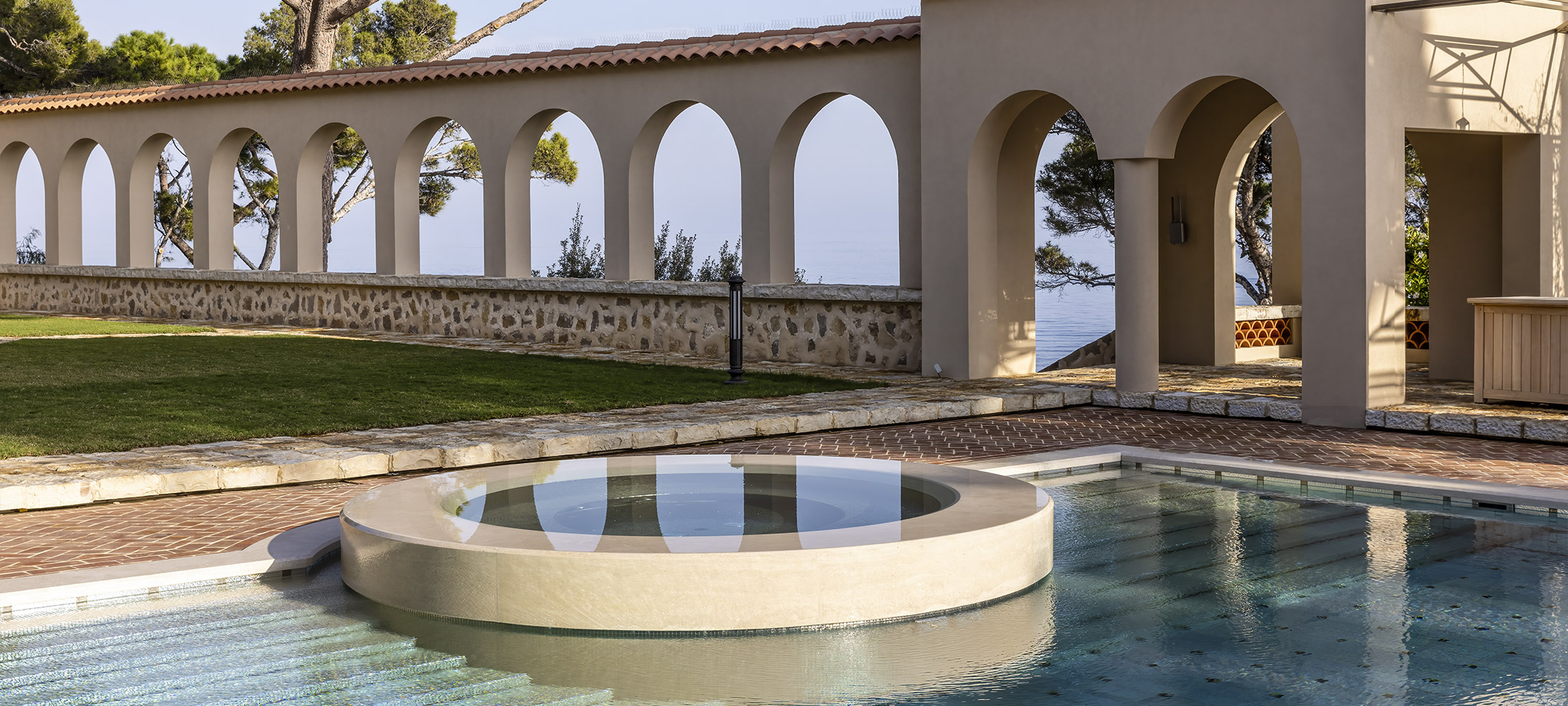 Litokol has partnered with Sicis to renovate the outdoor pool of one of the most beautiful villas on the French Riviera: Villa Capponcina.
Litokol's products for swimming pools in addition to mosaics from the renowned Ravenna-based company were used for the two areas of the pool.
The specific materials used are Starlike Evo, the epoxy grout for joints in shades of silver-grey 102 - 105 - 110 and Litoelastic EVO, the universal and flexible adhesive.